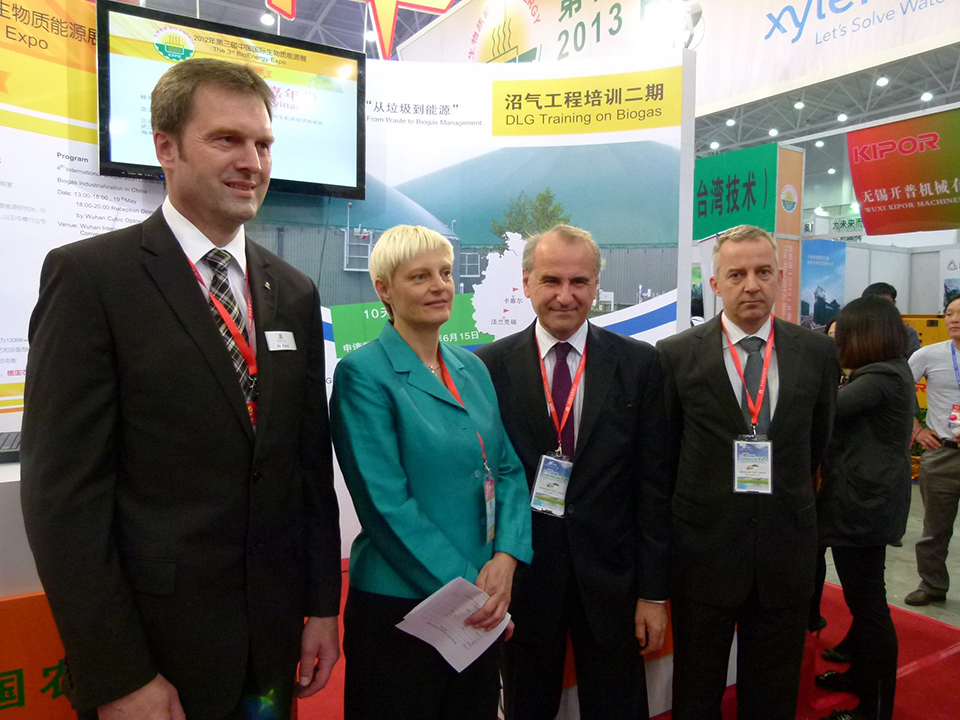 Since 2015, Chinese Ministry of Agriculture (MoA) has released the new regulation of agriculture waste treatment, and advise the business holders to provide solution for agri-pollution and agri-energy integration, the task is to control the water-using for irrigation and prevent water-pollution, reduce the application of fertilizer, pesticide and the further encourage the treatment of manure from livestock production, and promote the technology of bio-energy production from agri-waste. For example, China pig production is over 700 million piglets per year as 2014, has produced almost 1,726 million tons manure waste....
[Full text]
11/10/2016
Prominent support at the 3rd Sino-German BioEnergy Annual Conference – 420 participants in total - 34 German and Chinese exhibitors ...
[Full text]
10/28/2016
The annual Sino – German Biogas Conference took place from 13 – 14 Oct 2016 in Jinan China. The event is annually joint organized by DLG International and China Biogas Society. The 7th version of the biogas conference was attended by more than 420 participants from both Chinese and German industry. ...
[Full text]
08/05/2016
The Sino-German BioEnergy Annual Conference in Jinan Province Shandong (China) on 13-14 October expects to welcome more than 500 experts and 40 trade exhibitors - German-Chinese Agricultural Center (DCZ) at work - Prototype biogas plant project for consultation and export promotion...
[Full text]