Sino-German BioEnergy Annual Conference in Jinan/Shandong Province
Author:DLG International Published:11/10/2016 Source:
Prominent support at the 3rd Sino-German BioEnergy Annual Conference – 420 participants in total - 34 German and Chinese exhibitors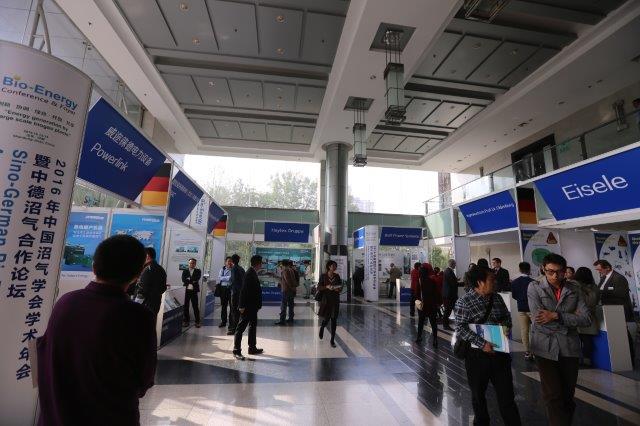 This year, the German Agricultural Society (DLG) organised, together with its partner China Biogas Society and Qinhua University, a conference with an attached foyer exhibition on 'Clean Energy for Sustainable Rural Development'. The event took place from 13 to 14 October in Jinan, the capital of Shandong Province.
By adopting this approach, the DLG supports the transfer of knowledge and the expansion of economic cooperation. The DLG has been involved for six years with a specialist event on bioenergy in China. The subsidiary DLG AgroTechService, with its headquarters in Beijing, is heavily involved in the organisation. The Sino-German BioEnergy Annual Conference, which takes place at different locations each year, welcomed 420 experts this year from all over China. It has establishhed itself as a leading platform in this area. Representatives and decision-makers from 32 provinces, as well as German and Chinese bioenergy companies, researchers and experts, attended the conference.
In an accompanying foyer exhibition, a total of 34 German and Chinese companies presented their products and services to a qualified specialist audience. The conference was supported by Dr. Meierhofer from the Energy Affairs Department, Bioenergy, of the Federal Ministry of Food and Agriculture (BMEL).
In his opening speech, he stressed the close cooperation between the two countries in the field of bioenergy and in his presentation provided an insight into the Federal Government's current policy.
Marcus Vagt, the project leader of EnergyDecentral, spoke about the current situation in the biogas industry in Germany. In addition to the conference programme, a visit to a biogas plant near Jinan which converts kitchen waste into biogas was on the programme.
The 4th Sino-German BioEnergy Annual Conference is to be held in October next year in Beijing.